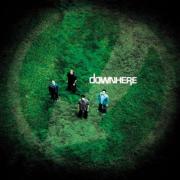 Canadian fans already knew the talent of the promising band Downhere before they were picked up by major label Word Records. As they burst onto the North American scene, they brought along some old tunes for new audiences to hear.
Downhere's strength has always been captivating lyrics. Writers and lead singers Jason Germain and Marc Martel poetically blend scripture and personal experience into radio-friendly material. "Reconcile" speaks plainly on the need to forgive, stemming directly from Jesus' teaching in the book of Matthew. "Calmer of the Storm" conveys chaotic emotions of discouragement and Jesus' ability to bring peace. "Breathing In" has the two Canadians dreaming of heaven. "As I wander the streets of gold / Talk to all the friends I've known / We'll go adore the Master King / Then only then, I'll be breathing in." The band is able to translate these musings into a pop-rock format that can cross into many genres.
The album also deals with the human response to God in the face of conflicting emotions. Martel's vocals glide over "Protest To Praise," a song of mixed emotions fighting the desire to worship God. "Making Me" is the most poetic tune on the record, with Germain describing a state of despair: "Well the poet is stuck in the mud / And the dreamer is finding his way home from the stars / And the visionary's watching his feet / Because the sentimental fool is numb again." In spite of the struggle, the song's cry is simply "Lord help me to be the one you're making me."
While the album excels in style and in lyric, it is tragically overproduced. Nathan Nockels turns simple Saskatchewan farm field meditations into big budget tunes. Any changes to songs from their indie release seem forced in an attempt to be different. "Calmer of the Storm" and "Protest to Praise" feature needless echoing vocals and overused strings, making these songs too dramatic. Yet, Downhere is still an excellent album destined to touch hearts and relate spiritual truths on a human level.