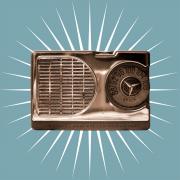 After years of pop taking over the charts, punk rock is back, and with a recent addition to the Christian punk scene - FM Static - it sounds like the pop-punk sound is here to stay. With two of the members from the popular hard-rock band Thousand Foot Krutch, FM Static hit the scene forcefully. Their first album, What are You Waiting For? is climbing up the charts aggressively.
The first single, "Crazy Mary," is a semi-ballad. It's about how we as Christians should be compassionate to everyone, even in the most difficult situations. The story tells of a homeless woman and how a guy wished he could help: "...as we walk everyday and / I wish there's somethin' I could do for her." The song continues as he thinks of the different approaches he could take to help her out: "Maybe if I took a little time to talk / then she'd heal a little / if she wants to." It dives deeper into the feelings of the woman and how all she wants is someone there for her. Personally, it hits me and makes me think of all the people I have written off.
Arguably the best cut off the record is the catchy, upbeat, "Definitely Maybe," about the pain and misconstrued feelings of being in love with someone you barely know. "I'm too scared to go over / wonder what she'd say / I barely even know her." The song continues by telling the story of how this particular guy is in a relationship for the wrong reason. "He had his hands on / every single girl he laid his eyes on / ...and even when he kissed her / he was lookin' over starin' at her sister."
If there is one cut off the record that leaves your head bobbin', it would be "The Notion." I am left in a daze about what they might be trying to say in this song, though. Is it about wanting to leave the party ("She knows that I'm waiting by the door / I know she's trying to cover up staring at the floor") or dancing ("Oh no / I've got the notion / let's get together and start the commotion / round and round till everyone stops / 'till the next needle on the record player drops")? It is just a jumble of lyrics with no apparent meaning.
Their music does not contain anything to set them apart from the conventional punk bands that have graced the charts for ages, but instead this album serves as an alternate to the secular music that is commonly heard. Few references to God and a lack of meaningful lyrics will leave you longing for songs that offer more spiritual growth. However, many of the tracks still get stuck in your head and this could very well be the album that you drag your friends into listening to. In other words, don't go searching for depth in the songs, but rather look to FM Static for the sappy love songs we are all too familiar with.