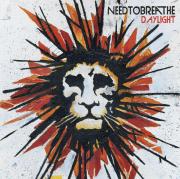 As I write this, renowned magician and idiot David Blaine is about to star in an ABC special called "Drowned Alive." The idea here, according the promos ABC has been running, is to hold his breath underwater for nine full minutes or die trying. To do so will be a tremendous triumph of man over himself. A wonderful display of the potential of the human will and body. And incredibly stupid.
If you're like most human beings, you don't do this type of thing. You breathe in and out over the course of one and a half to four seconds in perpetuity. Things might slow down when you're asleep and speed up when you're on the treadmill, but what's important here is that you do it on a regular basis. You do it unconsciously and without resistance. You've made your peace with the fact that, for whatever reason, your survival depends on it. You accept that in order to live, you (wait for it…) need to breathe.
Let me introduce you to four guys who grasp this concept. Their names are Bo, Seth, Joe and Bear (no joke on that last one). To my knowledge, they're all still alive, which suggests to me that they respire often. They're also in a band whose name you'll have guessed by now from the title of this post and the cheesy intro that follows it: needtobreathe.
Further proof of a trend that some industry observers foresaw years ago, needtobreathe represents both a Christian label (Sparrow) and a mainstream one (Atlantic) and is looking for success in both markets. The hope, no doubt, is that their debut effort (Daylight) will follow in the steps of Switchfoot's The Beautiful Letdown and Relient K's mmhmm. The search for Christian music's next big thing has a stop on the ntb highway.
The hype somewhat disappoints, however. Daylight opens with an initially mundane and predictable song called "Don't Wait For Daylight" that finds lead singer Bear Rinehart mimicking Coldplay's Chris Martin briefly, though not with the abandon of fellow crossover act Mat Kearney. The song builds, however, to a climax worth the wait — simple power chords are accentuated with Remy Zero-esque guitar jangling that makes use of the instrument's upper-register strings.
"Quit" follows, going from zero to sixty in about three seconds with adrenaline-pumped, Yellowcard-esque guitar riffage. The song slows to cruising speed for the verses and suffers for it, but is solid nonetheless and no doubt rapturous in a mosh pit. Next comes "Shine On," whose jangle-pop style seems crafted specifically for the FM dial and contains an evangelical message that will please youth pastors. But the melody, instrumentals and lyrics are simplified to the point of being commonplace, falling far short of the potential shown in other tracks. Don't Leave Just Yet" more than makes up for it, however, fusing Elton John-quality piano work with Sister Hazel-like rock sensibility. This is easily the best song in the collection and the one you should legally download if you're not sold on the entire album.
"Haley" brings us near the mid-way point with a lyrically exceptional appeal to a lover whose indecision leads to pain and confusion. The song is almost surely aimed at the general market but its appeal will not escape the churched. The earthy, romantic subject matter is refreshing here, mainly because the band has escaped the clichés so often found in Christian musicianship. The result is a tune that is almost as affecting as James Blunt's "You're Beautiful."
There, unfortunately, is where the mentionable tracks end. The album's remaining six aren't unpleasant but rarely slide above mediocrity in musical terms. The lyrics are at times beautiful and bold ("I am chosen, bought and broken by the light I have inside") but by this point the band showcases more imitation of other acts than originality. The exception here is "Lost," which is an ultimately engaging song about fumbling around in sin and finding one's place back to God. But it could easily have been written by U2 or Coldplay, which cheapens the song somewhat.
Still, there are some admirable nuggets to be mined here, and you won't feel cheated out of the price of admission. Daylight isn't quite what it's cracked up to be, but it's strong enough to warrant a recommendation on our part. We suggest you check the band's MySpace page and proceed from there.