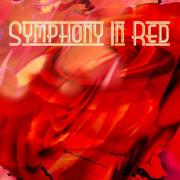 If one were trying purposely to minimize their chances of success in the music business, they could, say, try to convince the members of Iron Maiden to open for Ashley Simpson. On the other hand, they might hire Celine Dion to sing a few cuts on an Anthrax tribute album. Truly daring souls could always ring up the boys in Metallica and ask them to write a tune for Hilary Duff's next Lizzie McGuire movie. As unlikely, and some might say unholy, as the aforementioned alliances seem in theory, such cross-pollination of wildly varying musical genres does indeed take place from time to time.
None of this is news to Billy Smiley, whose latest musical outing features the unlikely pairing of Greg Hagan, former guitarist for Latin dance-popsters the Katinas, with bassist Dave Ellefson who spent nearly two decades playing for none other than thrash metal stalwarts Megadeth. And, just to make the liklihood of success that much more remote, the trio - together with keyboardist Ryan Dubes, drummer Jeff Ochletree and a rotating cast of guest vocalists - have chosen to craft their self-titled debut by tampering with the centuries-old words and melodies of the beloved church hymnal.
All of this said, those who have followed Smiley since the time of his affiliation with Christian rock veterans White Heart during the '80s and '90s will be delighted to know that, despite its disparate lineup and less than obvious choice of source material, the Symphony in Red project plays out magnificently in practice. In the hands of Smiley & Co., the Doxology is skillfully transformed into a swirling, ambient-tinged modern pop piece. "Holy Bible" is a similarly attention-holding synthesis of adult contemporary and modern pop textures forged by a set of artists completely at ease with the source material. And Aaron Shust's sturdy, straightforward singing style lends "Jesus I Come" an understated melodic elegance that becomes more apparent with each successive listen.
Of course, any band with Smiley and Ellefson on board is bound to nudge at least marginally towards the rock end of the spectrum, and to that end, the SIR record certainly delivers the goods. "From All That Dwells" comes outfitted with a driving rhythm section, towering harmony work and a relentless lilt and vigor sure to give the Sonicfloods and Sanctus Reals of the world a run for their money. The swelling end section of the likewise bracing "You Alone" would surely have elicited a raised lighter or two in darkened concert halls during the '80s. And the shimmering "Yahweh," despite being a bit out of place, timewise, with the rest of the record, features a tenacity and yearning that equal or surpass those of the already imposing U2 original.
To be equitable, "God of Grace" and "Spirit of the Living God" are somewhat listless and generic, while the ostensibly gratuitous guitar solo on "May Jesus Christ Be Praised" undercuts an otherwise stately song. And the album suffers a bit, continuitywise, since some of the vocalists are noticeably stronger than others. That said, Smiley and his friends hit the mark more often than they miss. And, preferences for hard or soft music aside, the hymn-based lyrics of the Symphony effort represent a veritable storehouse of spiritual insight and truth for those willing to take them to heart. Just as Eddie Van Halen and Slash were elemental to the success of Michael Jackson's "Beat It" and "Black or White" singles and the *NSYNC/Aerosmith pairing for the 2001 Super Bowl brought applause rather than fire and brimstone raining from the sky, Smiley and his cohorts have proven that a little stylistic diversity among the ranks can sometimes be just what the doctor ordered.