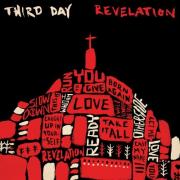 For everyone who wondered if they had seen the beginning of the end for Third Day, the band answers back with its best CD to date. From the opening track they proclaim "This is Who I Am."
"I'm the son of a good man, I'm the child of an angel," read the lyrics. "I'm the brother of a wild one, and I'm looking for direction, I'm the lover a beauty, I'm father of blessings, I'm the singer of a love song, but is that all I'm good for? This is who I am!"
The tune "Slow Down" reminds you, in case you forgot, that this is a rock band. Lead singer Mac Powell begins the song with words that make his intentions plain: "Alright," he says, "lets rock it." American Idol alum Chris Daughtry offer back-up vocals on the track. At one point, Powell delivers a strong lyrical play on words, "I can't seam to work it out, so help me God!" that leaves no doubt they plan on delivering a rock CD from start to finish.
There are no "skip to the next" tracks on this CD. Even in the slower songs where you see the depth of pain that they have endured over the last couple of months: "What I thought was the best for me turn to be all the worst I could find. If I run to you will you hold me in your arms forevermore?"
The song "Run to You" gives a glimpse into the heart and soul of this band. Decisions made over the last couple of months were not callous, but rather had these men on their knees crying out for direction, as is evident on the CD's title track: "Tell me should I stay here or do I need to move? Give me revelation, I've got nothing without you."
The band raises existing standards for Christian pop rock on "Otherside." The song may not find itself in heavy rotation for the family-friendly radio stations, but delivers the strongest punch of energy on the album. "Let Me Love You" is a tender love song for anyone struggling to find shelter in God's arms through a tough season: "Give up on the other things, my love can bring you more...Come on let me love you now, Come on let me hold you through the storms, I will keep you safe and warm."
Bringing it back to the southern rock roots of the band is the song "I'll always be true," whose lyrics read: "Everyday that I live, every breath that I breathe yes it was all for you... When you need a shoulder to cry on I'm here every time and when you need a hand to hold I'll give you mine. I'll always be true!"
Guest singer Lacey Mosley of Flyleaf adds a perfect compliment to Mac on "Born Again": "I have a feeling in my soul, and I pray that I'm not wrong. That the life I have now, it is only the beginning. It feels like I'm born again, it feels like I'm living, for the very first time."
Mac's vocals on "Give Love" are the smoothest that he has ever laid down on any track. He effortlessly delivers what may be his best ballad ever: "Listen very closely as I sing this song, and please believe that I mean every word. When I say I love you I mean it with all my heart, let it be the best thing that you've ever heard"
"Caught Up in Yourself" and "Ready" bring more rock flavor to the CD, while "Take it All" slows back down: "Now I'm ready to let go, to give it away. Take it all because I can't take it any longer. With all I have I can't make it on my own."
This CD will have you ready to rock, and ready to fall in love with Third Day all over again. The CD drops into stores on July 29.