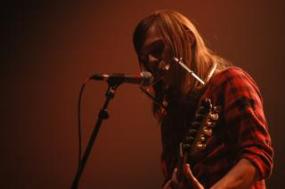 Last month I reported about my hesitation surrounding the Appetite for Construction tour, featuring newcomers Ruth, and familiar bands Relient K and Switchfoot. I was apprehensive about the live Switchfoot experience in an arena setting. Now, after having encountered four shows, I am here to report about my adventures. Come in and enjoy the journey.

October 20, 2007
St. Paul, Minnesota

I had the privilege of attending this concert with Dan, the webmaster of inReview. This was not actually an arena venue, it was a gymnasium at Concordia University that held about 3,500 people. Knowing that the venue was all general admission, we arrived at the venue a couple of hours before the show in order to get a good spot near the front.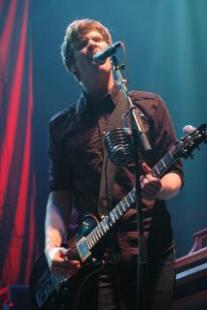 When we arrived inside, I saw a wide stage and a large expanse between the stage and bleacher seats in the rear. No seats on the floor made me smile. We landed a spot one row back from the barricade on the far right side.

With such a wide stage, there was ample room to provide a place to stand up front by the stage. However, throughout the show, people forced their way up in the front and center area. While we had creeped a bit closer to the center during Ruth and Relient K, I spent a good part of Switchfoot's set holding my ground instead of being shoved (almost forced) to the side where I would not be able to see. I was happy that the venue was not an arena with seats, and that I was smashed between people and not seats. But in some ways I wish that the room did not have so much no-mans land to the side, which is where I almost ended up.

November 16, 2007
Bethlehem, PA

I worked local crew for this show, so I did not have a seat. I actually floated around the venue throughout the show. But those who were lucky enough to snag a floor seat had general admission, with only a few rows of chairs in the back for the moms and dads of the kids with floor tickets. The ring of arena seats surrounding the floor was all reserved.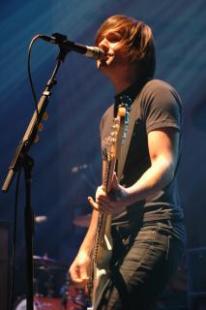 I suppose you could say that this show had something for everyone as far as seating. I noticed that the attendance was more varied than in St. Paul – more families. While I am not one to enjoy a Switchfoot concert surrounded by seats instead of sweaty people, I suppose there are some who would rather have seats to rest upon between sets.

If I had not been working the show, I may have been there as early as some fans in order to get a spot at the barricade. When I arrived at the venue at 8:45 AM, I saw no one outside the venue. By early afternoon, a small group had formed. When the show began at 6 PM, both the floor and seats seemed empty. People streamed in throughout the show. I later found out that there were some traffic issues holding some people back. I think this arena holds about 10,000 folks and the venue seemed full when the show ended.

This show may have had the most energy of the four dates I attended, perhaps in part due to the audience as much as the music. Though I still would rather be pressed against the barricade with wall to wall people in a small rock club, I felt after this show that maybe an arena tour is not such a bad thing.

November 17, 2007
New York City, NY

I am thankful that this show was not at an arena, but a sweaty rock club. Actually, the Hammerstein Ballroom is an old theatre, I believe, and is decorated quite fancy. So while the feel up front by the barricade is that of a grungy rock club, if you take in the whole experience, you will see a nice clean venue. But it is not an arena. I saw Switchfoot here about two years ago.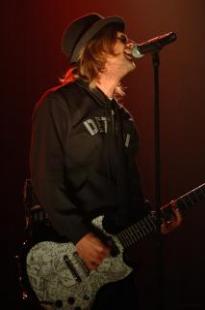 At that time, it must not have been sold out because I was able to walk up to stand near the front without standing outside for many hours. And without shoving people out of my way during the trek up to the front.

This time, however, my seats were in a small balcony close to the front. Sure, I was not at the barricade, but I had a great view of the stage and of the concert attendees. Being a people watcher, in some ways it was fun looking at the myriad of concertgoers, and observing the facial expressions as the show unfolded. Sure, I would have rather been up front by the barricade, but my ticket was a comp ticket, and was happy with what I was given. And actually, after working local crew the day before, my legs were a bit tired so the opportunity to sit between sets was refreshing.

This venue held about 3,000 people and was packed. It was nice to see since NYC is a tough market and the last time I was there, it was not sold out.

November 18, 2007
Baltimore, MD

A couple of nights before, I thought maybe the arena tour was not so bad. However, after seeing all seats on the floor at this huge arena, with no opportunity to be up front at or near the barricade unless you were lucky enough to buy tickets early, I was rethinking my conclusions. I longed once again for the small smelly sweaty rock club where I saw Switchfoot in Baltimore just eight months prior. This was by far the biggest venue of my four shows, and my guess is the total was over 12,000.

Just before Switchfoot took the stage, I tried to go up to the barricade, along with about twenty or thirty other diehard fans looking to have the true Switchfoot experience. Soon, however, the security came out and told us to go back to our seats.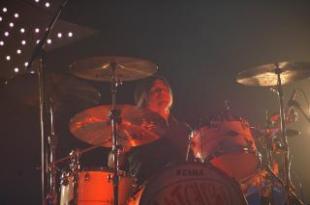 So my spot was in Row R on the floor on the right hand side. The stage seemed so far away. Even in some of the small clubs, if I had been in the back row, I may have been closer than Row R at this arena. But I realized during this show that at least the set up of the stage and lights was designed for an arena. And though the energy of a sweaty rock club is an intense experience, looking around and seeing thousands of people singing along to Switchfoot songs was quite intense as well.

In the end, though, my final conclusion was still the same as before the tour. Bring back the sweaty rock clubs!