From the opening track on Fall to the very last chord played on Summer, Jon Foreman grabs the listener's attention. Whether it's the instrumental accompaniment on each track or how his storytelling takes you on a journey, these 24 songs leave a vast impact on the listener. While most may recognize Jon as being the frontman of San Diego-based band Switchfoot, of his recent solo project Jon has said, "A lot of these songs are the more personal songs that don't really belong on a band record." The listener can agree as the EP's seem to encompass one man's sadness, loneliness, and heartache as well as his hopefulness and determination at finding peace within his world, his God and himself.
Jon's solo project includes four seasonally themed releases - Fall, Winter, Spring and Summer. While Winter may be the most pure, acoustic-sounding record I've listened to, each EP seems to have a different concept and story behind it. Fall and Winter deal with decay and death while the change of emotion can be quickly noticed to the more up-tempo and joyfulness that Spring and Summer bring about. From guitar, cello and violin features to harmonica, horns and bass clarinet accompaniment, the listener really gets the feel that she is right there watching him play these songs which, I think, is what he's trying to get across in these stripped down, acoustic "home recordings." Foreman's solo project definitely is a compilation of songs that makes the listener think.  Whether it's about your own life or the lives of others in this world, he gets his point across, leaving the listener in awe and ready to hit that repeat button.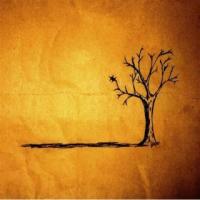 Fall begins with acoustic guitar before Foreman comes in singing, "I'm not sure why it always goes down hill / My broken systems never could stay filled / I've spend 10 years singing gravity away but the water keeps on falling from the sky." A slow track, this first song on his EP endeavor lets the listener know this record and those that follow will be extremely personal. Almost an introduction to his solo project, "The Cure for Pain" talks about his hopes, dreams, and doubts as he begins his journey. Next track, "Southbound Train" is made up of impeccable musical accompaniment as the listener feels like she is on a train with Foreman from the opening harmonica feature, reminiscent to that of a train whistle. "My Love Goes Free" ends the EP quite tragically, as the story tells of a man letting his love go. You feel the heartache and emotion with Foreman's slow, somber singing "If you love her let her go" repeatedly with ever so soft piano interludes throughout the song.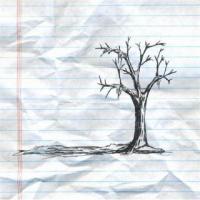 "My Love Goes Free" perfectly sets up his second EP, Winter, as this might be the most profound, dark collection of songs throughout his entire project. "Learning How To Die" starts off the EP with a simple bass clarinet and acoustic guitar with Jon joining in singing, "I'm gonna miss you / I'm gonna miss you when you're gone." It seems to be the tale of a conversation with a friend who is talking about death while he doesn't want "to talk about the end, and how every living thing goes away." Very simple rhythm, but so deep in meaning. Next track, "In Love," may be my favorite song on the EP, mainly because of the beautiful intro. It sounds like it's from another culture. Almost Middle Eastern or Asian sounding with the instruments played, first strings and then the bass clarinet coming in right before he chants, "In love, in life, in love, in you, in love, in death my love." Stand out track is "Somebody's Baby" - a tale of a homeless woman struggling to get by in life alone, who later dies alone, strangely enough on her birthday. The lyrics are so moving while the strings and soft guitar rhythm featured throughout definitely help with the song's deep, somber feel. Lyrics such as "When the people don't want you, they just throw you money for beer" get this feeling across. Even though she may be homeless and completely alone Foreman sings, "She's somebody's baby, somebody's baby girl / And she's somebody's baby still." He continues with the heartbreaking story while singing, "She dreams about heaven remembering hell as a nightmare she visits and knows all too well." By far the most emotionally-filled song on Winter, he demonstrates this feeling adequately throughout the lyrics of the song.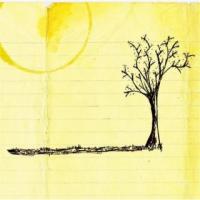 While EPs Fall and Winter deal with death and decay, Spring and Summer are much more up-beat, evident very quickly when listening to the first track on Spring. "March" begins his Spring EP and sounds quite uplifting, almost carnival-esque, as you can picture flowers in bloom and kids playing outdoors with the light horn accompaniment. Possibly my favorite song throughout his EP collection is "Your Love Is Strong" which Jon has said is the sequel to Switchfoot's song, "Let Your Love Be Strong." With his light guitar picking and soft vocals, he seems to be praying throughout the beginning of the song. Later singing the Our Father, it's almost as if Foreman found himself on this album as well as the answers to all his questions.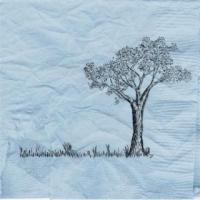 Summer ends Foreman's seasonally themed journey on a high note. With assistance from singer Sarah Masen on "The House of God, Forever," her light, angelic interludes only strengthen the song. Definitely a diverse EP, songs like piano-driven "Deep in Your Eyes (There Is a River)" differentiate greatly from "Resurrect Me," probably the most rock song throughout his EP collection. Extremely solid and catchy, "Resurrect Me" breaks up the slower tracks throughout Summer well. "Again" seemingly ends his solo project with an open ended question, as if there is more to come. Which, I think, for music lovers is a good thing.