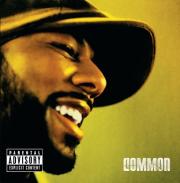 Before he became an MTV personality and punch line for late-night talk show hosts, Sean "Puffy/Puff Daddy/P.Diddy/Diddy" Combs was the Midas of mainstream hip-hop. Known best for introducing the world outside of New York to iconic emcee Biggie Smalls, Combs dropped a hit album of his own while producing tracks for the likes of Mary J. Blige, Boyz II Men and Mariah Carey among others, and earned a reputation as one of the industry's top hit-makers. Virtually every project caressed by Puff's digits, it seemed, turned instantly to gold.
Since the release of The College Dropout in 2004, the same has been true of Kanye West. Considered a genius beat maker and formidable mic rocker in his own right, no hip-hop producer this side of Dr. Dre is more avidly sought. No man's songs are more frequently referenced. And no other studio wiz is sure to move copies of albums that aren't his simply by appearing somewhere in the songwriters' credits.
Be, the latest hotness from respected but somewhat ignored Chicago rapper Common, is a testament to this. West produced all but two tracks, and the buzz around Com has arguably never been greater. Nike selected the title track to back one of its Jordan Brand ads while leading industry rag XXL dubbed the album "impeccable" and "flawless"—not something often said of Com's previous records. Most importantly, you'd probably heard his name before you began to read this review. His moniker now rests among the C's, rather than D's of celebrity lists.
Taken as a whole, the album almost merits the praise given. Much meatier and more complex than many mainstream raps, Common's lyrics appeal to the intellect, if not always to the discriminating ear. "The Corner," the album's second track, celebrates one of the cultural centers of 'hood life with careful elocution that sounds credible despite the safe distance from which it was written. "Testify" serves as a brief but poignant portrait—the album's most artistic piece by far—of a lover-turned-spouse intent on being heard before her husband is locked away.
Spiritual themes are most pronounced in "Faithful," finding the emcee examining themes of philandering and faith simultaneously, asking, "what if God was a her?/Would I treat her the same?/Would I still be running game on her?/In what type of ways would I want her?/Would I want her for her mind or her heavenly body?" The second verse depicts a womanizing married man who eventually recommits to his wife, and the track's intro pounds out the central message of the song: "(We've go to be) faithful to the end/(I want to be) faithful to the end." It's worth noting, however, that Common has hinted in past songs that he may be a Muslim.
"Love is..." serves as one of the album's best cuts, both aurally and in terms of its words, which explore the nature of the strongest human emotion while dropping a nominally profound nugget in the chorus: "How beautiful love can be... loving you is loving me."
Both West and John Mayer contribute to "GO!," another musical gem that will disappoint some with its R-rated vocals, which figuratively drool over an especially attractive mistress. "The Food" also falters lyrically as West, sharing vocal duties with Common, depicts in less than romantic terms the discovery that he is once again a father.
As one might expect from a West-produced album, the beats (instrumental backing for the vocals) are strong but not as outstanding as those on his solo projects, with the late producer Jay Dee (DILLA) filling in admirably on the remaining tracks.
Be is not, as you might have read, the best rap album of 2005, and many will be put off by its language. But from a purely musical standpoint it's quite solid, though certainly not for the kids.
As always, inReview.net recommends you read PluggedIn magazine's appraisal of this album for a fuller exposition of its objectionable content. We suggest also that kids younger than 18 should probably stay away from Be entirely.